After I cycled to McGrath I wanted to go to Nome, the thought of the Southern route intimidated me, but I needed to do something special in 2005 otherwise I would get twitchy. I knew of a race.
In 1993 the Race Across AMerica (RAAM) was voted the world's toughest event by a panel of experts commissioned by Outside magazine. It covers around 3000 miles of supported road racing and is open to solo competitors. Expect it to cost between $10,000 and $20,000, each.
In 1999 John Stamstad rode the Great Divide Route (GDR) unsupported in 19 days. 2465 off-road miles and 225,000 feet of climbing it winds a Thin Brown Line down the Rocky Mountains between the Canadian and Mexican borders. It cost the price of the ticket to the start line.
Stamstads GDR record sat untouched for 5 years. In 2004 a bunch of riders assembled on the Canadian border, amongst them Mike Curiak from Colorado and Pete Basinger from Alaska. They raced head to head for just over 15 days and a new record was set shattering the old. Mike Curiak beat Pete Basinger by 20 minutes.
On June 17th 2005 another bunch assembled on the border, I was there, so was Pete Basinger, Mike Curiak wasn't. Pete Basinger had a record to break; I just wanted to get to the Mexican border.
My Qualifications for getting to the start line were not unreasonable, I had ridden some long races, I was in good riding shape, no injuries and had spent six months researching and organising. Surely that was enough, the rest was just endurance.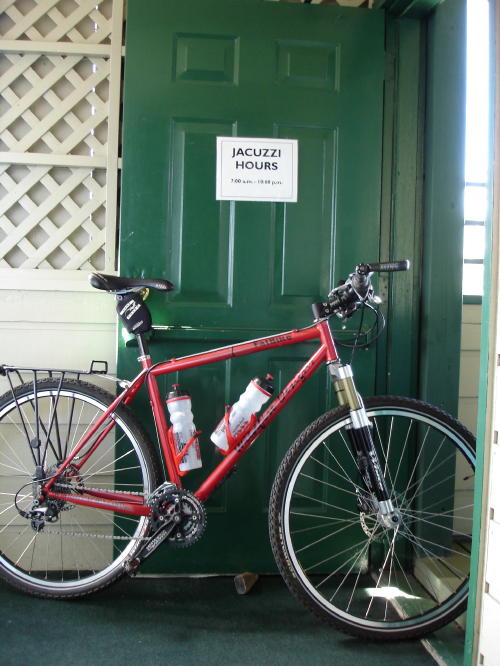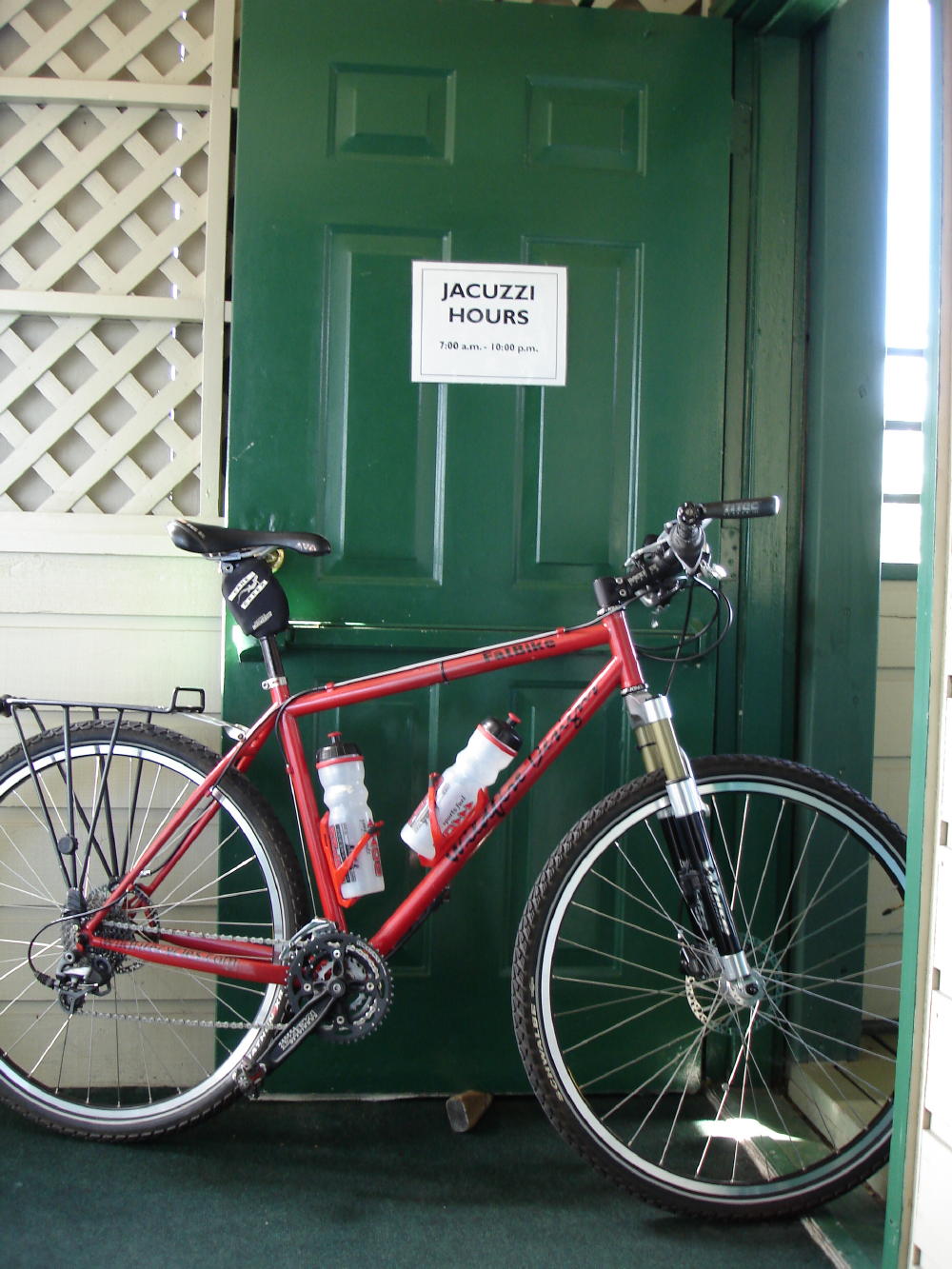 Pre race relaxation!
Pre race relaxation!